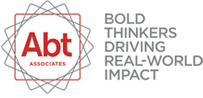 Job Information
Abt Associates

Client Account Manager- Economic Growth - International Development Division

in

Rockville

,

Maryland
Opportunity Summary
Abt Associates seeks a qualified Client Account Manager to support the growing economic growth portfolio in the International Development Division. The incumbent will assume a lead role in technical and business development for economic growth, food security, and agriculture technical areas. The Client Account Manager will be responsible for pipeline development, leading capture opportunities, proposal development, and taking a lead writing role for proposal when needed. This role will also be responsible for supporting the planning, design, and implementation of economic growth projects and collaborating with Regional Vice Presidents on strategic priorities related to economic growth. This role in envisioned to focus primarily on business development for the first year of employment as they serve as a trusted advisor.
Key Roles and Responsibilities
Develop and implement economic growth strategy for International Development Division to achieve short-term and long-term results.

Provide technical assistance to developing countries across a variety of economic growth technical areas.

Capture voice of IDD's clients and the technical and management levels and help lead client interactions.

Assist country stakeholders with the design, implementation, and evaluation of economic growth strategies to mobilize public financial management, increase market access, and improve food security.

Build collaborations with bilateral and multi-lateral organizations, international initiatives, government agencies, and private organizations.

Lead the scoping of technical assignments, work planning, and budgeting to be responsive to donor clients and host-country counterparts.

Identify technical assistance expertise required to achieve the best results and exercise quality assurance over the work and products of less senior staff

Substantially contribute to new business development, include identifying opportunities, writing technical or management sections, and leading proposal teams.

Develop proposal content that addresses the requirements outlined in the solicitation, scores well in terms of the evaluation criteria, and incorporates win themes developed by the proposal team
Preferred Qualifications
MA in economics, agricultural economics, economic development, international public policy or a related field

Significant field experience in developing country contexts, especially experience implementing USAID projects

At least 7 years of relevant professional experience in USAID project delivery

Experience serving as a capture lead, proposal lead, or lead writer for a USAID winning proposal

Familiarity with data visualization programs for data collection/analysis (e.g. Tableau, ArcGIS, etc.)

Preferred candidates will also have French or Spanish language skills.
Minimum Qualifications
Based on qualifications and business need Abt may hire at one of the following levels:
Client Account Manager: Bachelor's Degree + Nine years of relevant experience, or Master's Degree + Seven years of relevant experience, or PhD + Four years of relevant experience
Client Account Senior Manager: Bachelor's Degree + Twelve years of relevant experience, or Master's Degree + Ten years of relevant experience, or PhD + Eight years of relevant experience
---
Abt Associates is an Affirmative Action/Equal Opportunity employer committed to fostering a diverse workforce. Abt Associates provides market-competitive salaries and comprehensive employee benefits. Local candidates strongly encouraged to apply.
Disclaimer: Abt Associates will never ask candidates for money in exchange for an offer of employment.
The International Development Division focuses on improving the lives and economic well-being of people in lower and middle-income countries. We command technical expertise in health, agriculture, climate change, food security and governance—as well as in international evaluation. Our multi-layered health portfolio includes policy, health promotion and disease prevention, health finance, and health systems management. In partnership with government clients and local experts, our high-quality programs in Africa, Asia, Latin America, and the Middle East are known for impact and innovation.
At Abt Associates, we are committed to creating a lasting culture of equity, diversity and inclusion and recognize that in order to achieve full participation, our practices must be free of prejudice, discrimination, and bias that result in inequitable outcomes. We are actively working to advance equity for everyone, and while we still have much work to do, we know that racial and cultural diversity are an asset to our business and the communities where we live and serve. Our ongoing commitment is focused on creating business practices that advance racial and social equity, investments in community impact programs for the benefit of Black, Indigenous, and people of color (BIPOC), and expand upon project work related to racial equity and social justice.