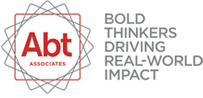 Job Information
Abt Associates

Business Development Specialist 2

in

Rockville

,

Maryland
Job Summary
The Senior Business Development specialist assists Global Business Development Unit (GBDU) in activities that support pipeline management and governance; capture management; proposal development; and training. Though this position will support the entire GBDU portfolio, this position will focus primarily on GBDU's support to the International Development Division.
Key Roles and Responsibilities
Supports all aspects of the business development life cycle

Coordinates and/or manages proposals applying Abt's proposal development process

Performs administrative activities to help support international opportunity governance

Supports data quality efforts related to the opportunity management system (OMS)

Supports capture activities including the compilation and analysis of supporting materials, coordination, research, and guidance for division staff

Assists in the compilation and analysis of information that support capture planning activities

Writes proposal sections, assists with internal data calls, and/or drafts attachments to support proposal section development

Attends account level sales meetings to stay apprised of pending opportunities, strategic priorities, and market directions

Identifies opportunities, making recommendations to improve BD processes
Preferred Qualifications
Possess excellent writing, presentation, and interpersonal skills

Experience in international development or with USAID

Possess knowledge of basic marketing/sales/business development principles

Be able to interact with individuals across all organizational levels successfully

Adroit at collecting, synthesizing, and working with details and facts quantitatively and qualitatively

Capable of working on multiple tasks and projects concurrently

Be familiar with pipeline governance and/or BD proposal processes

Proficient with office software programs, including spreadsheets, word processors, databases, and slide show presentations; working knowledge of Microsoft office Suite
Minimum Qualifications
Bachelor's Degree + Two years of relevant experience, or Master's Degree
Abt Associates is an Affirmative Action/Equal Opportunity employer committed to fostering a diverse workforce. Abt Associates provides market-competitive salaries and comprehensive employee benefits. Local candidates strongly encouraged to apply.
Disclaimer: Abt Associates will never ask candidates for money in exchange for an offer of employment.
Abt Associates is a mission-driven, global leader in research and program implementation in the fields of health, social and environmental policy, and international development. Known for its rigorous approach to solving complex challenges, Abt Associates is regularly ranked as one of the top global research firms and one of the international development innovators. The company has multiple offices in the U.S. and program offices in more than 40 countries.
At Abt Associates, we are committed to creating a lasting culture of equity, diversity and inclusion and recognize that in order to achieve full participation, our practices must be free of prejudice, discrimination, and bias that result in inequitable outcomes. We are actively working to advance equity for everyone, and while we still have much work to do, we know that racial and cultural diversity are an asset to our business and the communities where we live and serve. Our ongoing commitment is focused on creating business practices that advance racial and social equity, investments in community impact programs for the benefit of Black, Indigenous, and people of color (BIPOC), and expand upon project work related to racial equity and social justice.