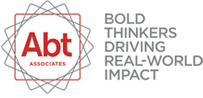 Job Information
Abt Associates

Social Science Survey Research Analyst

in

Boulder

,

Colorado
Opportunity
Abt is seeking an entry level statistician with advanced analytic and programming skills to join its growing team in the Data Science, Surveys and Enabling Technologies (DSET) Division. This division plays a key role within Abt providing survey sample design, data science methods, statistical consulting, and advanced analytics to a broad range of government agencies, university researchers, foundations, the media, and corporations. Much of their work is focused on public policy and policy evaluation in such areas as health policy, epidemiology, education, food safety, and urban planning, the environment, and public opinion both within the US and internationally.
The Statistician (Analyst level) works with internal and external clients on the valid and reliable uses of primary and secondary data, including survey data, administrative records, social media data, sensor and other available data. The Statistician will work to prepare data for advanced analyses and perform select analyses under the direction of senior staff. In addition, the successful candidate will work under the direction of senior staff to develop sampling designs for data collection, communicating the strength and weaknesses of various sampling strategies; identifying and applying appropriate analytic techniques across a range of data types.
The Statistician must have experience using SAS software. The preferred candidate has experience with complex surveys and either R, Stata or Python programming.
The Statistician will work on-site in Abt's offices in any of Atlanta, GA, Cambridge, MA, Durham, NC, or Rockville, MD.
Key Roles and Responsibilities:
The successful hire will be able to perform the following functions as soon as possible:
Perform data management tasks (data cleaning, merge/join data files, etc.) with administrative, survey and/or sample frame data

Work with large federal public use datasets

Calculate response rates, standard errors and design effects

Analyze and model structured data using advanced statistical methods (e.g. classification, regression, inference, machine learning, etc.)
Some additional functions that will likely be performed by the Statistician in this role in the near future, with supervision of the more senior statisticians as necessary:
Contribute to the statistical/methodological/analytic sections of proposals

Conduct power analyses to determine required sample sizes

Develop and implement weighting protocols for complex surveys

Perform model-based imputation

Identify strategies for sampling rare populations

Implement quality control procedures, including nonresponse and mode effect analyses

Provide thought leadership through statistical & data science research
Preferred Skills and Prerequisites:
Master's degree in statistics, quantitative survey methodology, or a quantitative social science field. Master's-level applicants should have prior experience working on data management and/or statistical analysis of complex surveys in a setting of a survey research organization.

Strong SAS skills along with skills in R, Stata or Python programming skills

Working knowledge of sampling inference and applied sampling strategies

Working knowledge of the total survey error paradigm, models of survey response, cognitive and social aspects of survey measurement

Strong writing, presentation, and interpersonal communication skills
Minimum Qualifications
Bachelor's Degree + Three years of relevant experience, or Master's Degree
Abt Associates is an Affirmative Action/Equal Opportunity employer committed to fostering a diverse workforce. Abt Associates provides market-competitive salaries and comprehensive employee benefits. Local candidates strongly encouraged to apply.
Disclaimer: Abt Associates will never ask candidates for money in exchange for an offer of employment.
The Division of Data Science and Enabling Technologies is Abt's full-service technology, data, and innovation partner, offering expertise across the entire spectrum of data — from the initial capture, to data wrangling and analytics, and data visualization and dissemination. They combine deep experience in developing, conducting and capturing high-quality data via complex surveys with an ability to normalize, analyze and transform data into actionable insights.
At Abt Associates, we are committed to creating a lasting culture of equity, diversity and inclusion and recognize that in order to achieve full participation, our practices must be free of prejudice, discrimination, and bias that result in inequitable outcomes. We are actively working to advance equity for everyone, and while we still have much work to do, we know that racial and cultural diversity are an asset to our business and the communities where we live and serve. Our ongoing commitment is focused on creating business practices that advance racial and social equity, investments in community impact programs for the benefit of Black, Indigenous, and people of color (BIPOC), and expand upon project work related to racial equity and social justice.